Skallen Nursing & Rehab Center
Stoughton WI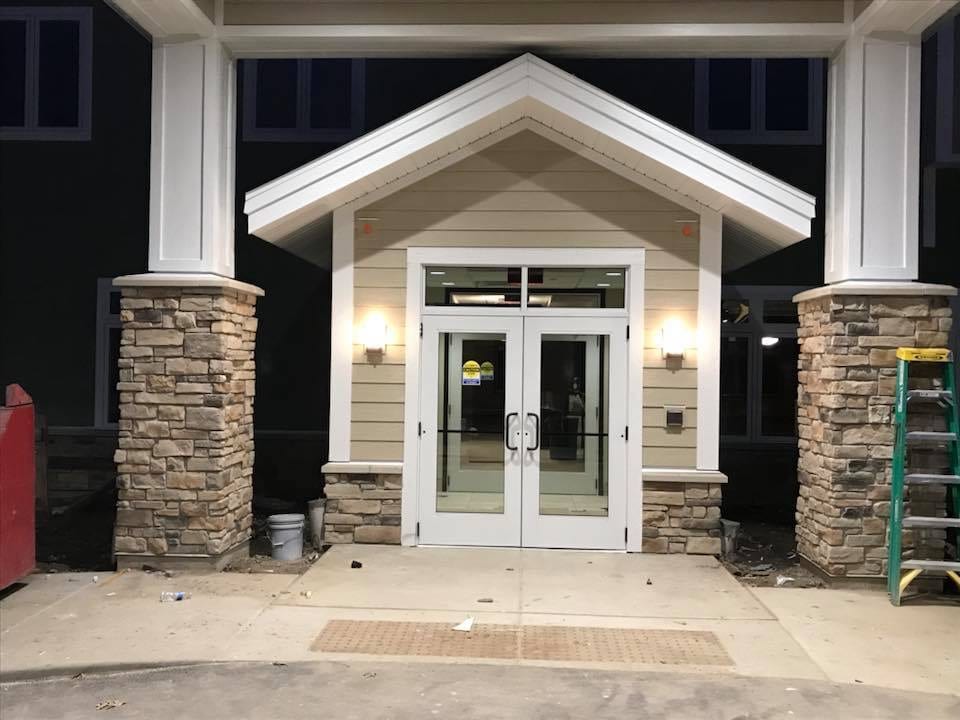 Project Description
Heins Contracting Completed this New Nursing home & rehab center in Stoughton WI. The job was Completed in 9 Weeks! The job came with challanges due to hard to reach areas, but that didnt stop the crew from completing this job! The crew did an outstanding job! Check out photos of the job below!
Project Details
Job: Stoughton Nursing & Rehab Center
Location: Stoughton WI
Details: This job included 200 square of diamond coat LP Smartside 124 windows and ac units all wrapped in LP Smartside trim 8 inch LP Smartside corners 800 feet of soffit 1600 feet of facia. 9 weeks to the day.
[WPCR_INSERT]