Residential & Commercial Roofing Services in Madison, WI
We hold the highest certification available on all products we use. Our installers have a keen eye for detail to ensure products are installed correctly. This allows for the products to perform to the highest level protecting your home.
You are important to us! We strive to give our customers the best communication, service, and work possible. Your vision of the project is our ultimate goal and will ensure that goal is reached.
We realize time is precious to our customers! Our quality craftsmen are very efficient when it comes to starting and completing your project with your satisfaction.
Contact us at the office nearest to you or submit a business inquiry online.
"I used Heins Contracting to install gutters and ice roof cleats on my shop. It was great to work with Bryan. Unlike other contractors he was on time starting with the bid until the job was finished. It was really nice he always picked up the phone or called me back.

He was a pleasure to work with. The job was done to my expectations. I will not hesitate to use him in the future or recommend him to anyone. Keep up with the good work Bryan and you will be successful.."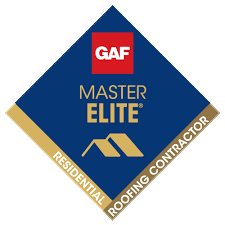 Call today… Start designing your new roof tomorrow!
We know how to work with a wide range of roofing materials, including durable, energy efficient roofing, all designed to perfectly match up with your home, giving you great, long-lasting results. That is why we use only the best materials, to not only protect your home from the elements, but to keep it looking great and to help keep your energy costs under control.
As roof leak specialists, we can get to the cause of your roof's problems, handling tear-offs and re-roofs that take care of any problems you may be facing. We understand that what starts at the roof can potentially damage and ruin your home's look and value, leading to mold and other problems. We understand the importance of providing clean, safe work sites for families. That is why we make sure that all materials are cleaned up at the end of the day, so pets and children don't risk being injured because of our work.