Heins Contracting is proud to support Dane County veterans.
Nominations Now Open!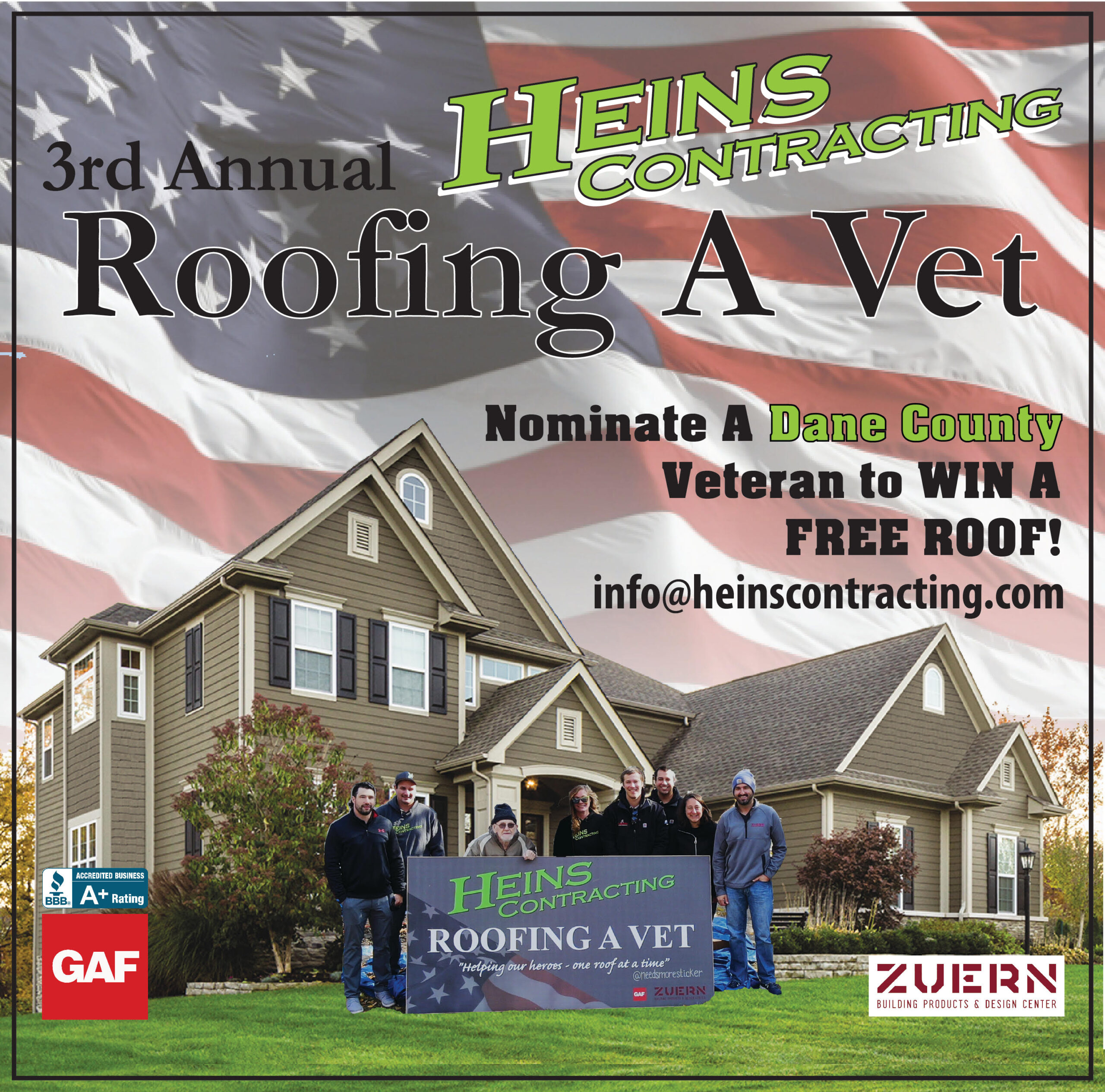 Heins Contracting supports local vets.
​Heins Contracting, with support from GAF and Zuern Building Products, is proud to support Dane County veterans for the third year in a row by providing a free roof to one nominee.
"The sacrifices our veterans have made are insurmountable and oftentimes forgotten. This is our way of showing our gratitude by helping our heroes one roof at a time", Bryan Heins, co-owner of Heins Contracting.
Nominations are open to anyone residing in Dane County that is currently serving or have served in our nation's military. Nominees must own a home or hold a mortgage.
Nominations may be made via email (info@heinscontracting.com), phone (608-732-9063), or online at www.HeinsContracting.com. Nomination deadline is August 27th.
Heins Contracting is a Madison based family-owned and operated company specializing in roofing, siding, windows, and gutters for residential, commercial, and industrial projects. Heins Contracting is dedicated to providing time, money, and resources to give back to local communities."

Nomination Deadline August 27th