Heins Contracting:
 


Home Roofing Contractors in Verona, WI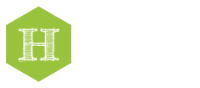 ROOFING | SIDING | WINDOWS | GUTTERS
Does your Verona home need a new roof or repairs to an existing one? Do you need other services, such as siding installation, Gutter Guard® installation, or storm damage repair?
If you're interested in our service for any of these jobs, know that we're ready to help as soon as we hear from you. With our years of experience, expertise, and professionalism, you can't go wrong!
Our Services
At Heins Contracting, our focus is on two critical components of what's called the home's "envelope." These are the roof and the siding, along with gutters to help protect them from the elements. We also do storm damage repair, since that can affect all three. We're proud of our extensive selection of materials and are sure you'll find the ones that suit your taste and needs.
Storm Damage Repair Services
With storm damage, you need to do clean-up work before anything else. Your homeowner's insurance should take care of that. But when that's taken care of, we will come in to restore your home to its pre-storm condition—as if the damage had never occurred. We can even add some new touches during the project if you would like.
Don't let a storm stand in the way of enjoying the comfort of your home. Call us instead!
Gutter Guard Installation
Why do you need Gutter Guard® when you already have perfectly good gutters? Our answer is that Gutter Guard helps your gutters to function at their full potential. As a convenient alternative to routine gutter cleaning, Gutter Guard actually stops leaves and debris from entering and blocking your gutters in the first place.
The water still flows through, just as it does after a thorough gutter cleaning. So, call us about your Verona, WI gutters. We'll save you the hassle of climbing a ladder to dig out all the muck that collects in them.
Roofing Services
Heins Contracting built our reputation on our roofing expertise. We use only the best materials, both on top and beneath the shingles. Every layer and component of a roof helps protect your home, so that includes beams decking, underlayment, flashing, fascia, sheathing, and other materials.
Your investment in the top-quality materials we use at Heins Contracting is well worth it. Doing roofing right, to begin with, can save you years of repairs. Being among the top Verona roofing contractors, we know this well. 
Asphalt Roofing
Have you seen what today's asphalt shingles look like? They come in various colors, patterns, shapes, and sizes. It can be hard to tell you aren't looking at a more expensive material. Yet asphalt shingles are both budget-friendly and long-lasting. Moreover, asphalt shingles are great for steeply pitched roofs and unusual roof configurations. Learn more about asphalt roofing systems.
Metal Roofing
More people are considering metal roofing nowadays, even though metal shingles cost more than asphalt shingles. It's worth the money, though. Metal roofs are durable, long-lasting, and low-maintenance. If your metal roof is installed correctly and maintained well, it could last for several decades. We have more information on metal roofing here. 
Roofing Repair
Our roof repair capabilities are expansive — whatever material was used in installing your roof, there's an excellent chance that our roofing crew can work with it. Don't let the unpredictable Wisconsin climate destroy your roof. Let us know when you need small repairs, so they don't turn into big, costly problems for you.
Siding Services
When it comes to siding installation, we offer traditional wood shake siding, which gives your home a natural look. It does require routine maintenance, though, and that's something we can help with. However, if you prefer a low-maintenance siding option—something that will withstand the harsh Wisconsin winters—we have several excellent options for you.
The outstanding quality of the manufactured siding we offer is so good that people looking at it seldom realize it isn't 100% wood. And they're thankful for that once they see how well it holds up. Take a look at some of our siding services today.
Vinyl Siding
Consider long-lasting and cost-effective siding for your home. It's a popular choice among Verona residents, and today's siding choices will make your home look brand new. Along with these benefits, vinyl siding treats you right when it comes to utility bills.
LP SmartSide Siding
LP Smartside Siding is a step up from vinyl siding. Made from strands of timber coated with wax for durability and bound together with resin, this siding is made to last. It is also treated to make it resistant to the severe damage caused by termites and other pests. Homes with SmartSide siding look amazing, too!
Siding Repair
Heins Contracting not only installs new siding, but we repair existing siding to keep it looking its best. Don't let a small hole or tear cause water or pest damage to your home's walls and frame. And if a storm has wrought havoc on your siding, we can take care of that, too.
Our Process
With over 20 years of experience, we are one of Verona's top-rated roofing contractors, with the knowledge and expertise to back it up. We even hold the Better Business Bureau's prestigious A+ rating. That's how you know we'll treat you right.
Everything we do for your home's exterior starts with an estimate since you need to know upfront how to budget for our work. We'll come to your property, meet with you, and look at your home to get a better grasp of the scope and depth of the project you have in mind. Then, we'll mail you a detailed estimate for the work within a few days.
What Our Satisfied Customers Are Saying
 "Bryan and his team were great! We got a quick response from our initial call. A quote was completed within a few days. and the work was completed on time and exactly as quoted within a few weeks. It was a great experience and I'd hire them again in a second!
– Lorelei S.
"We have been working with this roofing company now for a couple of months. They seem to have a high level of integrity. Bryan is very responsive and informative. If you are looking for a straightforward roofing contractor in the Madison area I would give them a call."
– Chris L.
Don't Hesitate — Call Us Today!
At Heins Contracting, our expert construction teams use only the best quality materials, whether that's for roofing, siding, gutters, storm damage, or other installations or repairs.
If you need Verona roofing or any of our related services, be sure to contact us before a small concern turns into serious damage to your home.
We're your roofing, gutters, storm damage, and siding contractors in Verona, WI, and the surrounding area. Reach out today!
Heins Contracting's Madison Office
1930 S. Stoughton Rd.
Madison, WI 53716
How experienced is Heins Contracting in providing Roofing Services?
With 20+ years of experience, Heins Contracting is a trusted roofing company delivering high-quality solutions. Reach us at 877-347-6634 for professional roofing services in Verona, WI.
Is Asphalt Roofing suitable for steeply pitched roofs and unusual configurations?
Yes, Asphalt Roofing is highly suitable for steeply pitched roofs and unusual roof configurations. The flexibility of asphalt shingles allows them to conform to different roof shapes, providing a secure and watertight covering for a wide range of architectural styles.
Why should I consider Gutter Guard Installation?
Gutter Guard Installation is essential as it helps maintain clean and free-flowing gutters, reducing the need for frequent cleaning and preventing water damage to your home's foundation and walls.